LATEST NEWS
CONTACT US
ADD:
TEL: 086-18682010696
FAX: 18682010696
E-mail: info@moskyaudio.com

> M-SERIES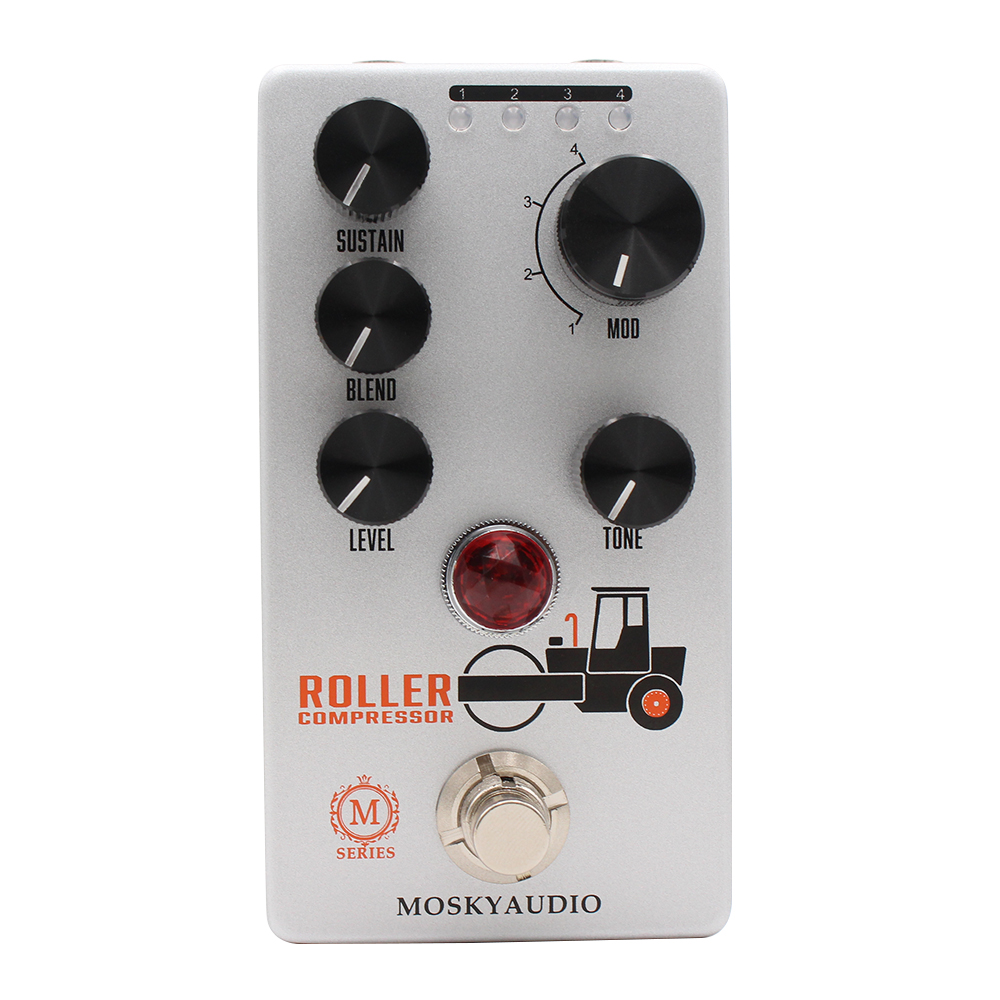 PRODUCT INTRODUCTION
SUSTAIN: Adjusts compression ratio and increases SUSTAIN. NOTE :Higher Sustain Setting will create noise whe not playing .
BLEND: Adjusts mix of compressed and uncompressed signal.Full left for 50/50 blend ,full right for full compression.
LEVEL: Adjusts for gain lost to Compression or Blend, Set to unity or turn it up higher for a boost effect.
TONE: Adjusts brightness of output turn right for bright.
Control: SUSTAIN,BLEND,LEVERL,TONE
4-MODE SELECTION KNOB
True Bypass
Power Supply: 9V DC power -Center Negative
Packing Size: 147 (W) x 78 (D) x7(H) mm
Weight:300g