LATEST NEWS
CONTACT US
ADD:
TEL: 086-18682010696
FAX: 18682010696
E-mail: info@moskyaudio.com

> M-SERIES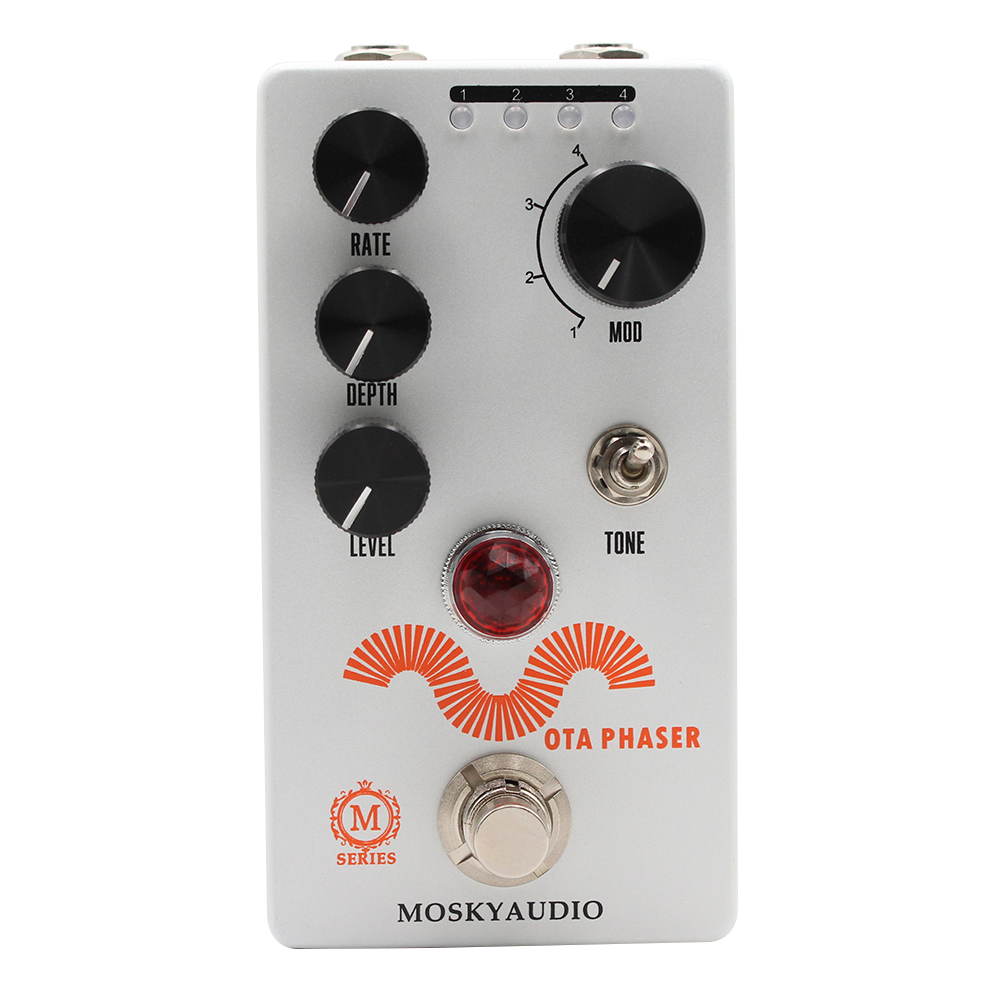 PRODUCT INTRODUCTION
RATE | The Rate control is used to sweep through the range of LFO speeds in both modes.
DEPTH | The Depth control can be looked at as a dry/wet mixer. Atits minimum setting you
will find very subtle phasing effects (notcompletely dry) and at its maximum level the phasing
effect will beextremely present (very wet) and basically the opposite of subtle.
LEVEL | The Level control is an output volume control, allowing you toperfectly match unity
gain with the rest of your pedal chain or dialin just the right amount of signal boost to make
your phased tonesgrab everyone's attention.
Control: RATE,DEPTH,LEVEL
4-MODE SELECTION KNOB
1-TONE Toggle Swtich
True Bypass
Power Supply: 9V DC power -center is negative
Packing Size: 147 (W) x 78 (D) x7(H) mm
Weight:300g