LATEST NEWS
CONTACT US
ADD:
TEL: 086-18682010696
FAX: 18682010696
E-mail: info@moskyaudio.com

> Mini Guitar Pedals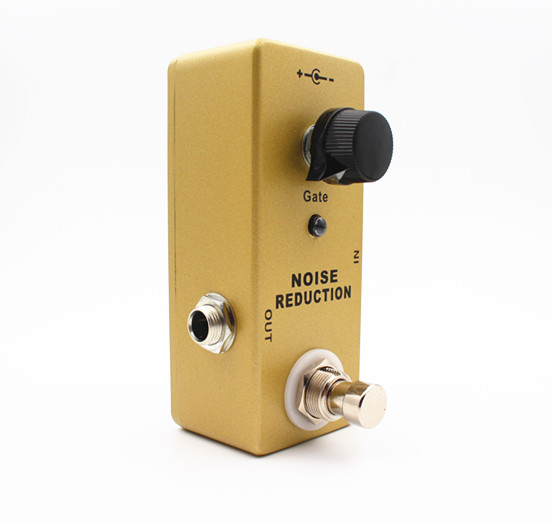 Noise Gate
Product Model:MP-40
Effect Type:Noise Gate
Colour:Gold
Dimensions (W/D/H):92mm X 38mm X 36mm
Product description: Based on MXR Noise Gate
PRODUCT INTRODUCTION
NOISE REDUCTION
Production type :HAND-MADE

Effect Type : Noise Gate.
True bypass switch

100% analog signal path

On/Off LED indicator

Dimensions (L/W/H): 94(L)MM x 39(W)MM x 32(H)MM
Power: 9VDC, Negative Tips (Regulated recommended)

Weight: 125g

By sensing your guitar's dry signal, The Noise Clamp reduces the noise level within the effect loop, coming down hard on even the noisiest signals. A single Gate(Trigger) knob allows you to set the volume threshold at which the pedal is active, and a LED shows whether the gate is on/off.

Features
Eliminates hiss and excess noise from your effects chain.
A single Gate(Trigger) knob sets the volume threshold.
Capable of reducing noise up to 26 dB.