LATEST NEWS
CONTACT US
ADD: ,B-Built,Fenghuang,Fuyong Town,Baoan District,ShenZhen City,Guangdong Province, China
TEL: 086-0755-18682010696
FAX: 0755-18682010696
E-mail: info@moskyaudio.com

> Audio Power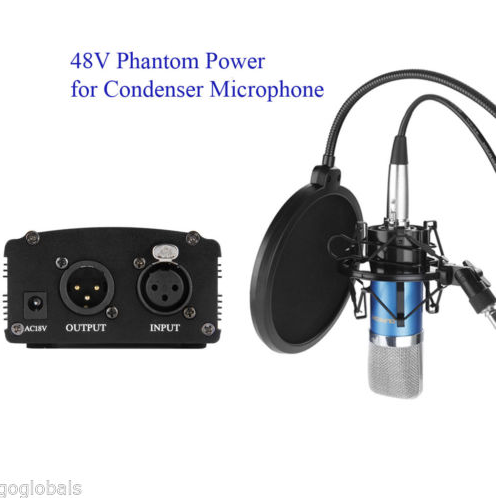 48V Phantom Power Supply
Product description: 48V Phantom Power Supply
PRODUCT INTRODUCTION
Mosky 48V Phantom Power Supply
Delivers reliable 48V DC phantom power for condenser microphones.
Transfer sound signal to sound card without any noise introduced into in any of the signal paths. Ideal for stage and studio use.
Compact & Durable Design: made of black aluminum. High-quality components and rugged construction ensure this power supply with stand up to the test and perform on all occasions.
It is a single channel unit with balanced mic XLR inputs and outputs, compatible with any condenser mic and mixer.
Easy to operate: comes with simple on- off switch and LED indicator light.
Feature
Provides 48V DC phantom power for condenser mics
Transfer sound signal to sound card
Balanced mic XLR inputs and outputs
Low noise full-frequency response
On/off power switch and LED indicator
Durable, compact, all-metal housing
Package Included
1x 48V DC phantom power
1x Power Adapter