LATEST NEWS
CONTACT US
ADD:
TEL: 086-18682010696
FAX: 18682010696
E-mail: info@moskyaudio.com

> Mini Guitar Pedals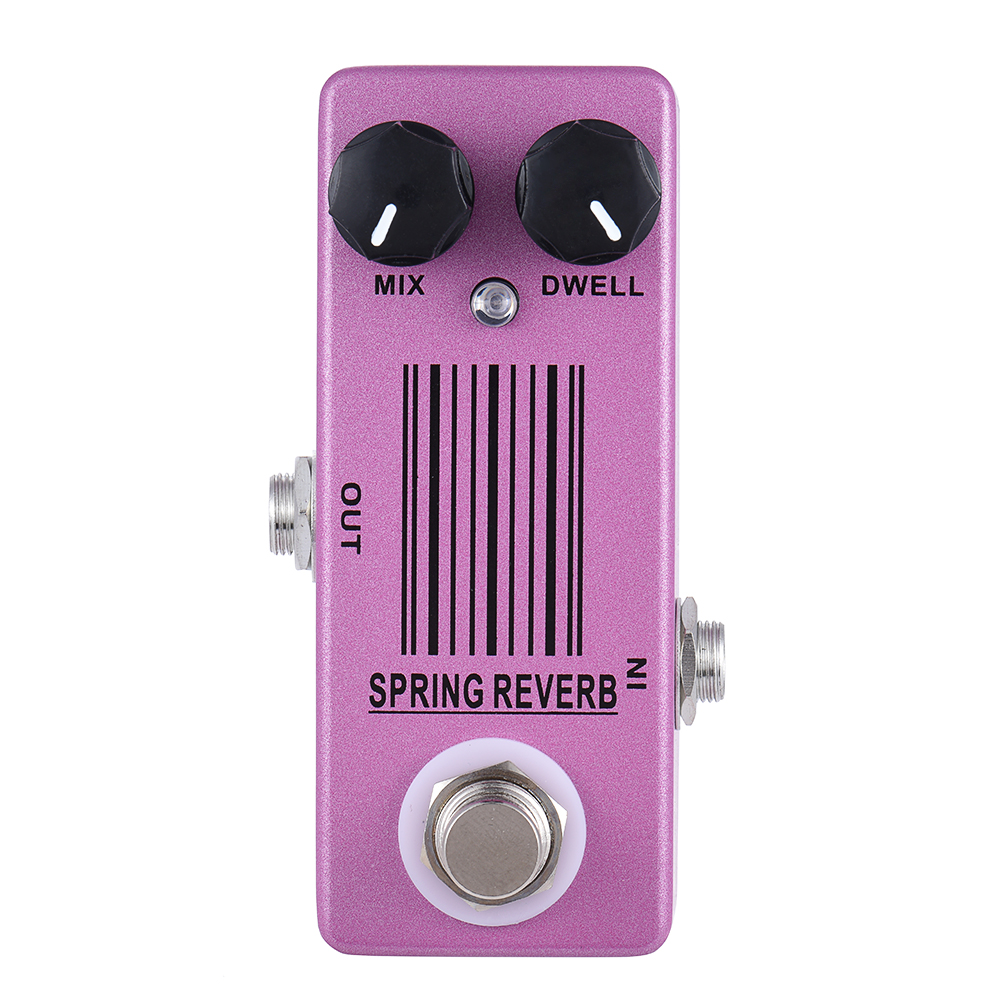 Spring Reverb
Product Model:MP-51
Effect Type: Spring Reverb
Dimensions (W/D/H):92mm X 38mm X 36mm
Product description: Based on Malekko Spring Reverb
Product description:
PRODUCT INTRODUCTION
Spring Reverb
SPRING REVERB, boasting a super small size, very low

noise, and a near bottomless depth of spring reverb sound

due to it's dwell circuit. This tiny reverb pedal is an

evolutionary strut in

spring reverb emulation and sounds HUGE! All the great

sound of a reverb tank in a small little pedal!

Runs off a ˜standard' 9VDC neg tip regulated power supply

(not included). Current draw is 85mA.
MIX pot- adjusts dry/wet balance




DWELL pot- adjusts bit reduction rate