LATEST NEWS
CONTACT US
ADD:
TEL: 086-18682010696
FAX: 18682010696
E-mail: info@moskyaudio.com

> Mini Guitar Pedals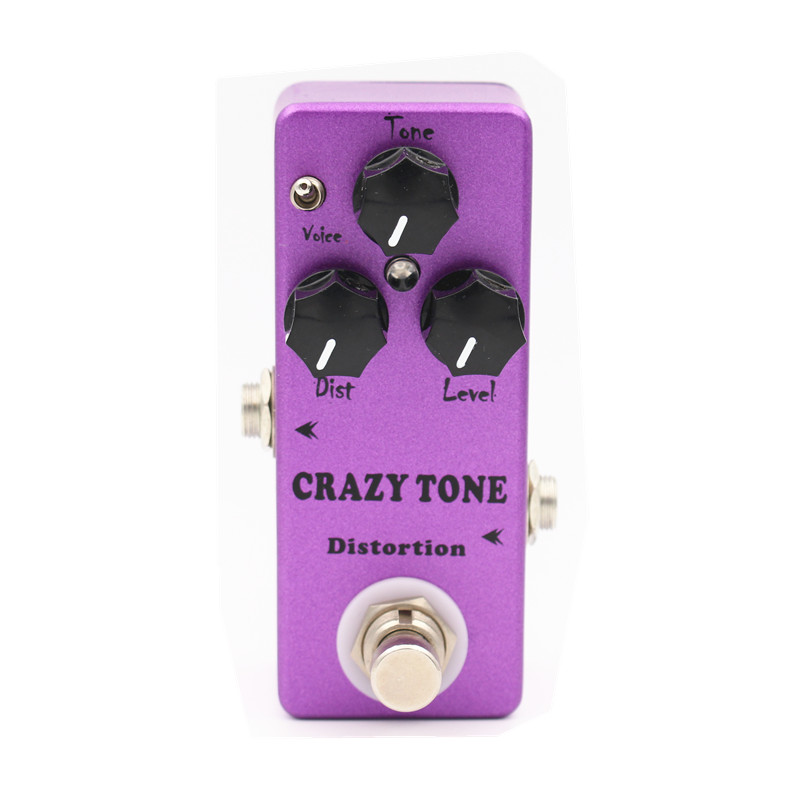 CRAZY TONE
Product Model:MP-50
Effect Type: RIOT Distortion
Dimensions (W/D/H):92mm X 38mm X 36mm
Product description: Based on Suhr Riot Distortion
Product description: CRAZY TONE
PRODUCT INTRODUCTION
CRAZY TONE
Bassed on SUHR RIOT DISTORTION PEDAL
CONTROLS
DIST: Adjusts the amount of gain added to your tone, taking you from classic crunch to high-gain heaven.
LEVEL: Adjusts the output of the pedal. Riot provides enough level to push the front end of any tube amp into natural overdrive.
TONE: Shapes the overall tonal response of the pedal, from smooth and warm to cutting lead tones.

VOICING SWITCH
1: Produces a natural, organic tone that responds dynamically to your guitars volume control.
2: Produces a vintage high gain response, with excellent definition.
Production type :HAND-MADE

Effect Type : DISTORTION.
True bypass switch
100% analog signal path

On/Off LED indicator

Dimensions (L/W/H): 94(L)MM x 39(W)MM x 32(H)MM
Power: 9VDC, Negative Tips (Regulated recommended)

Weight: 125g