LATEST NEWS
CONTACT US
ADD:
TEL: 086-18682010696
FAX: 18682010696
E-mail: info@moskyaudio.com

> Mini Guitar Pedals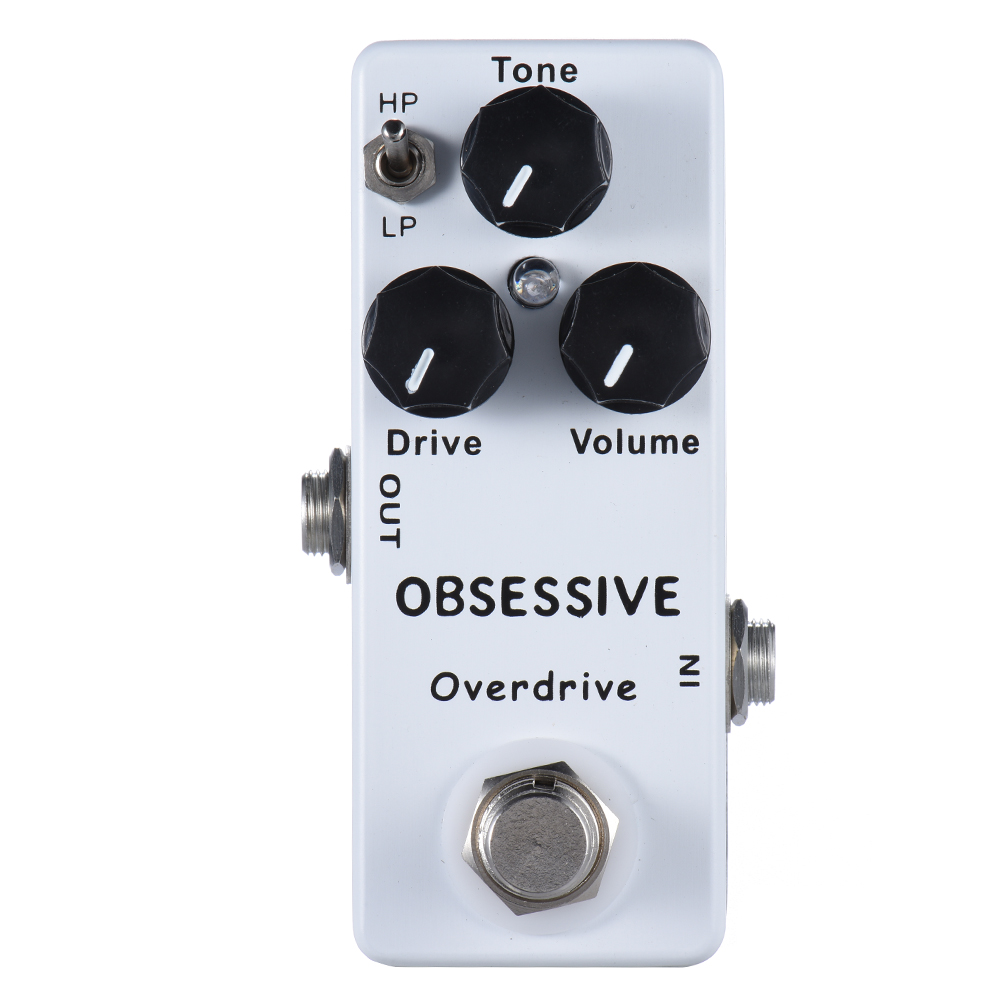 Obsessive Overdrive
Product Model:MP-33
Colour:White
Effect Type: Obsessive Overdrive
Dimensions (W/D/H):92mm X 38mm X 36mm
Product description: Based on Fulltone OCD
PRODUCT INTRODUCTION
Features:
(1),Drive, Volume, & Tone Controls: pretty standard fare one most overdrives for letting you dial in the gain, adjust the output volume, and find just the right tonal balance.
(2),HP/LP Switch: The High-Peak function gives you increased distortion and low-end, thickening up your sound for a more "British" flavor. The Low-Peak mode gives you a more accurate rendition of your sound with very little coloration of your tone
(3),9-Volt or 18-Volt Power: Use a standard 9-volt adapter or plug in an 18-volt power supply for even more headroom.
(4),True Bypass Switching
-Dimensions: 94(W)MM x 39(L)MM x 32(H)MM
-Weight: 125g